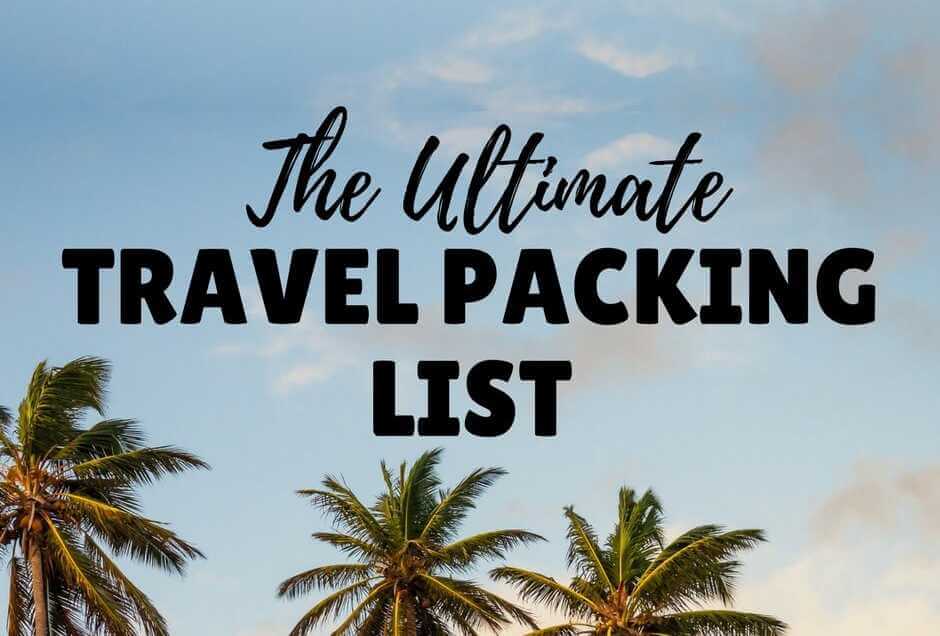 Courtesy, the urge to overpack, some people tend to pack their entire house along with them, especially during their early years of travel.
Packing 34 outfits, 5 pair of footwear, 3 different lotions and what not for a 7 day trip is exactly the kind of overpacking we are talking about. While packing mostly depends upon the location you are traveling to, there are some essentials that you must not carry.
Making a list is cool, but have you ever thought about missing out on some unnecessary things and packing light? It makes travel much more fun as you don't have to go through the drudgery of carrying your heavy luggage everywhere you go.
Here's a list of things you must not carry along while traveling.
1. Too many clothes and footwear: And for that fact anything that takes more than one suitcase to fit in. Count the number of days you are traveling and pack accordingly. Usually, a pair of shoes and a pair of slippers are all you need if you are packing for footwear. You must remember, if the trip is short, anything a perfectly healthy person cannot carry/load without help has been overpacked.
2. Hairstyling electronics
There should be no room for hair styling products in your luggage. Even if you get that perfect hair, it will sooner or later get frizzy because you'll be traveling outdoors and will be busy sightseeing and exploring. Besides, what would you prefer? Spending long hours styling your hair in your room or sunbathing on a balmy beach.
3. Towel and toiletries
What's the point of carrying towel and toiletries when hotels provide you with all the necessary toiletries and clean towels? Also, moisturizers, sunscreens, and other cosmetic items are readily available in most of the places. There are chances of your shampoo or body shower gel spilling. Avoid the hassle and pack smart.

4. Snacks and ready to eat packaged food
Some people have the habit of carrying packaged food items like pickles, masala and other snacks along with them. We understand that you love food as much as travel but why carry it along when it is available everywhere? Besides it is more fun trying the local cuisine and taking in the local flavor then eating homemade food. No?
5. Expensive jewelry: Packing your favorite diamond earrings or that gold karat bracelet might be tempting but it is better if you leave it at home. You never know where you might lose it and it is better to travel stress-free and enjoy to the core rather than always being mindful of the jewelry you are carrying along.
6. Too many medicines: It is necessary to carry medicines along but that doesn't mean you carry an oversized first aid kit along with you. Avoid unnecessary medicines.
7. Full-sized pillows: Buy an inflatable neck pillow instead of a full-size pillow. It takes too much of your luggage space and isn't worth it for short travel time. An inflatable neck pillow occupies much less space and comes in handy.
8. Over-sized souvenirs: So you've picked up everything you liked back on your holiday and you are heading home thinking you won't have to carry it along everywhere because you are returning? Over-sized souvenirs have the chance of not fitting in the cabinet above and there are more chances of them breaking while landing or taking off. Be smart and avoid carrying over-sized souvenirs along.
Happy travel to you!